What can a producer do if he feels that all growing and economic conditions have conspired against him? We talked to Sándor Makai, the managing director and plant protection manager of Öcsödi Mohonazda Kft., After a critically difficult year of rapeseed cultivation.
"We have almost 300 hectares of rapeseed in our crop rotation out of a total area of 1,100 hectares, so we can say that we are growing this crop that requires a lot of attention and expertise. This year the situation of rapeseed was special. added Sándor Makai.
In average years, we could count on 3-4 tons of rapeseed crop, but this year we could not harvest half or half of this crop. The trouble culminated in the fact that because they offered a very good price for rapeseed in the fall, many committed large quantities. A lot of people went wrong who tied up their crops early but were able to harvest much less.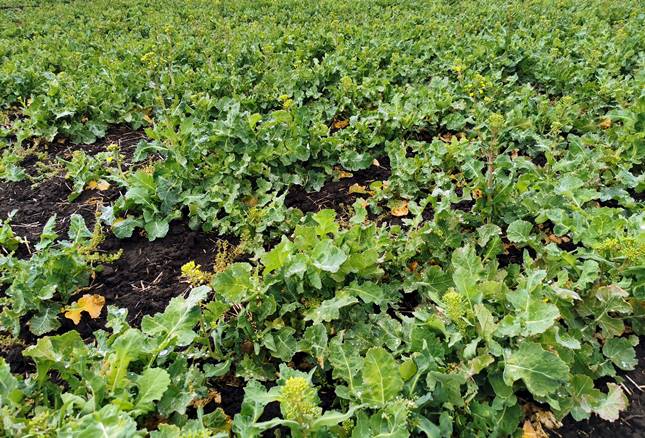 "In the light of recent years, we can unfortunately state that due to weather anomalies, droughts are developing in our region at the standard, classic and optimal sowing time of rapeseed, ie between 20 August and 15 September. This year we received the first rain, which significantly slipped the rise of the stock.
This resulted in the sad fact that it was not even possible to talk about germination dynamics. In vain did the seed get into a carefully prepared seedbed, and in vain was it supported by the most modern dressing, when it was able to obtain a little moisture, it began to germinate.
However, this moisture was only sufficient for germination and not for the plant to develop. In the light of all this, the stocks were thinned out in a completely special way, which, of course, could not have been predicted. Heterogeneity became characteristic of our herd, as the plants did not hatch at the same time and the variance of the stocking density became large within it.
Apparently, late germination pushed out weed control and all other plant protection interventions from the optimal time. In addition, several new canola pests have emerged in recent years, while the quantity and quality of insecticides is also becoming more limited.
Unfortunately, learning from all these adverse effects, it is now increasingly true that crop losses must also be calculated and rethinked at what is the limit at which rapeseed can still be grown and after which it is no longer possible or must at least compensate for this crop loss somehow. compared to new support, new formulations.
Two years ago, I was introduced to the Water & Soil brand and their product, the Water Retainer Water Guard®, when a plant distributor brought its products to me and we set up an experiment.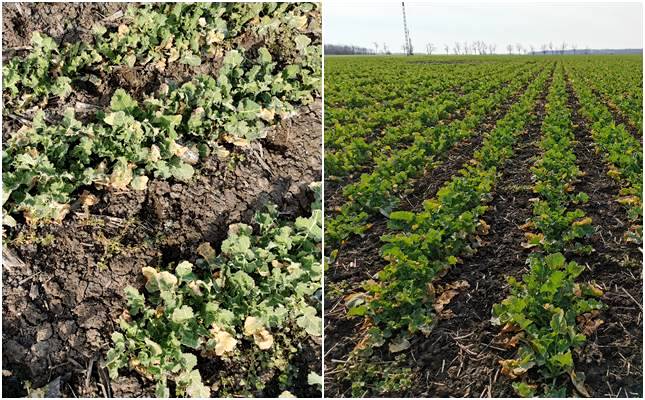 Even the first experiment had very nice results!
– Sándor Makai reported on his experience.
Water Retainer, or Water Guard®, is an organic soil conditioner.
It usually has an effect for 3 months, during which the professional use of VízŐr® significantly increases the water retention capacity of the soil and plants.
If this excellent ability is asserted in the initial period of plant development, the advantage obtained for development, through the better developing roots and the better water supply, is maintained throughout the growing season of the plant.
As a result, drought can cause substantially less damage to plants. In the case of extreme drought, the plants are able to survive up to twice as much time without more severe damage, or through less stress, which will also be seen in the yield, less yield loss may occur.
What VízŐr® certainly knows, Sándor continues, is that
in the case of heterogeneous, low rainfall, in addition to the utilization of evaporating moisture, it can ensure a relatively homogeneous, almost explosive germination and dynamic development in autumn.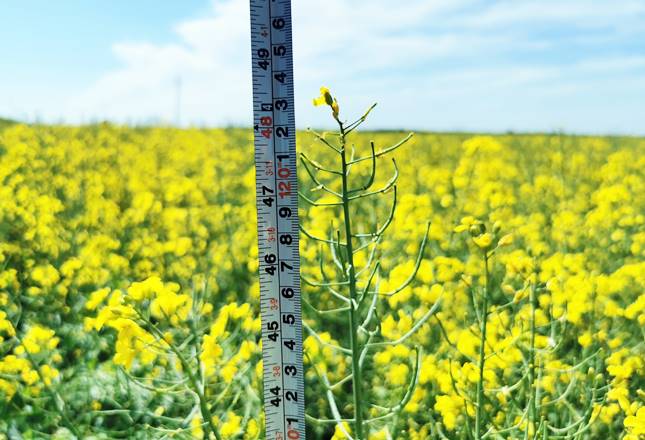 Regarding the return on the product, it should be emphasized that in Hungary, in the Southern Great Plain region, rapeseed is already a disputed crop due to high cultivation costs, but within reasonable economic limits, if we help the plant to reach its genetic potential as much as possible, nice results can still be achieved, even in our region.
My opinion is that more and more attention should be paid to the product of Water & Soil Kft. In all areas of the country. It's worth considering the support it provides beyond the early stages of canola: making it safe for pressers to control weeds.
The safe use of pesticides would require washing precipitation. VízŐr® can increase the effect of the washing precipitate and make it safe, as it also brought the best results in our experiment in combination with a classic pre-detergent.
The experts of Water & Soil Kft. Drew our attention during the second experiment set up with us to try the product by adding a basic herbicide during the placement, and really
we were able to measure a significant difference compared to the untreated areas.
With regard to the products of Water & Soil Kft., It is true that our knowledge is only two years old, yet we were convinced by the results based on our measurements in our own fields. Overall, we found a 50% better result in the observed area, and the use of Water Guard also contributed to this. Water Guard promotes the proper functioning of weed control technology and the continuous, balanced development of the plant, and a higher yield can be achieved in a properly developed, weed-free stock.
So far, we've only tried it in canola, "he continued," but it's clear that every crop has a raison d'être in light of local growing conditions.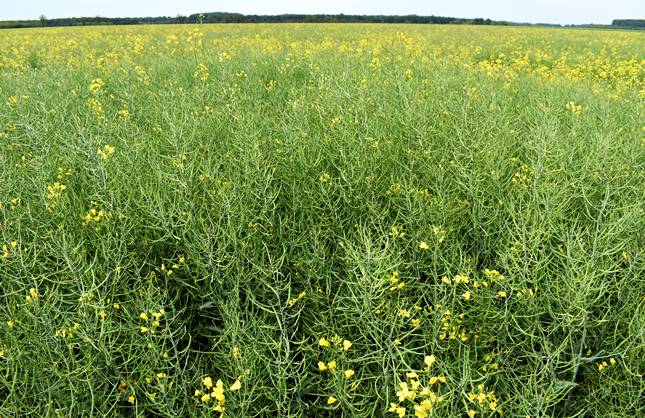 The harvest of my son, Jr. He was supervised by Sándor Makai. From the distribution of the gross weight of the crop delivered from the areas, the following was established:
The average yield on the control plot was 21.52 q / ha. The average yield on the plots treated with VízŐr® was 24.84 q / ha,
3.32 q of crop surplus compared to the control plot, which is approximately HUF 66,400 surplus per hectare at the current price of approximately HUF 20,000 / q rapeseed.
Using VízŐr® + Command 48 EC, the average yield was 31.76 q / ha, an excess of 10.24 q compared to a control plot, which is approximately HUF 204,800 per hectare, corresponding to the current price of approximately HUF 20,000 / q rapeseed.
I can advise any farmer to rely only on their own experience and not be reluctant to try the product, but more importantly, measure the results and then draw lessons!
The farmer does not have to be taught to count! After your own measurement results, everyone will be able to decide whether to try on a larger area and take a minimal risk in order for this drug to have a beneficial effect!
I was convinced by my own calculations that I will be using this product in a significant area this year – 100% rapeseed – because a classic herbicide has produced much better results with this support.
All in all, I see that it is conceivable that, as a result of climate change in our region, we may sooner or later have to say goodbye to the wonderful rapeseed plant for economic reasons. However, as long as the weather allows – and we've proven it this year – with the support of Water & Soil Water Guard® and the thoughtful, expert service of the plant, rapeseed can still be grown profitably."

Water&Soil Kft.
www.waterandsoil.eu
+36 20 561 9256
info@waterandsoil.eu